Description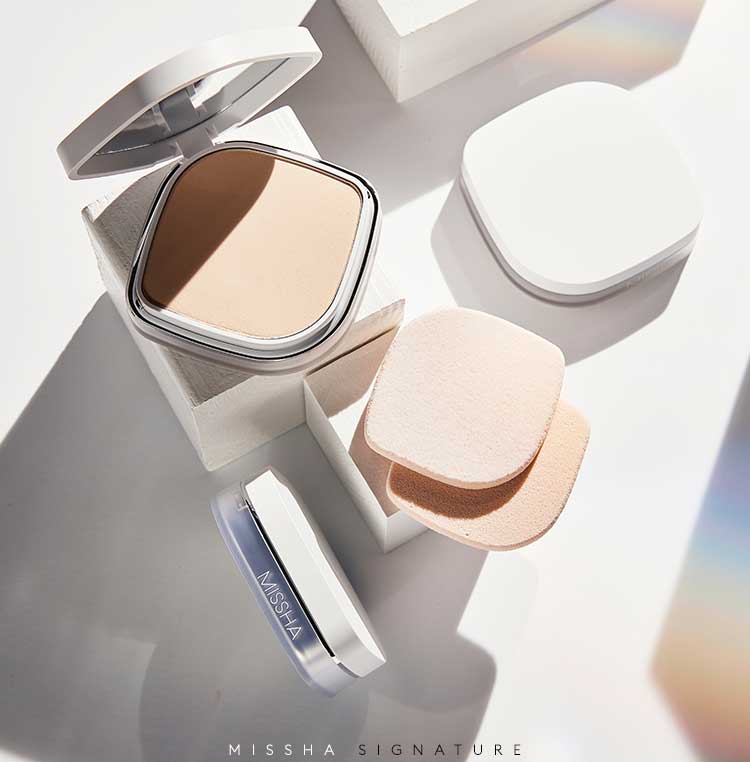 Powder with pearl ferment extract to give glow and healthy skin.
Even and silky skin with moisture while giving non drying glowing make up.

Licorice extract brighten skin tone for vital glowing skin.
Light application air breeding powder, soothes skin condition after make up.
Silky NBR and soft both sided puff, controlling application texture.
How to use

After foundation or bb cream, using puff apply onto skin gently.

#21 Vanilla - Yellow Light Beige
#23 Sand - Neutral Medium Beige