It is very simple to buy the goods you want from missBeautyKorea. However, if you are not a member of missBeautyKorea, you must register before you place an order. How can I do register
Add items to the cart
Find the product and add it to your shopping cart. "Buy now" do not go through the shopping cart step.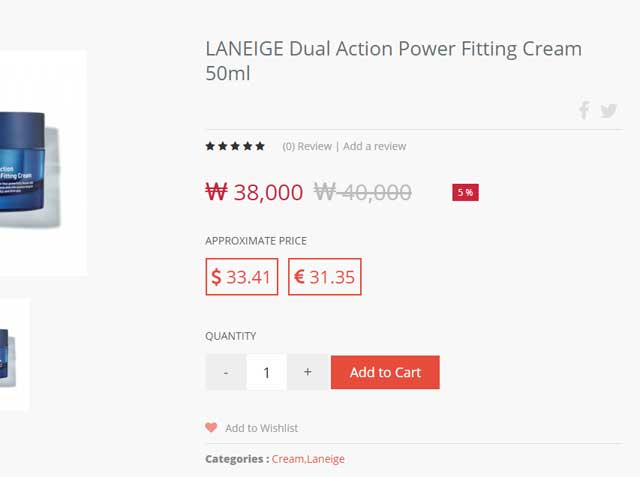 You can order all the shopping cart items (default) or select some items to order. To order another cart, click the tab to go to that cart.Multiple Cart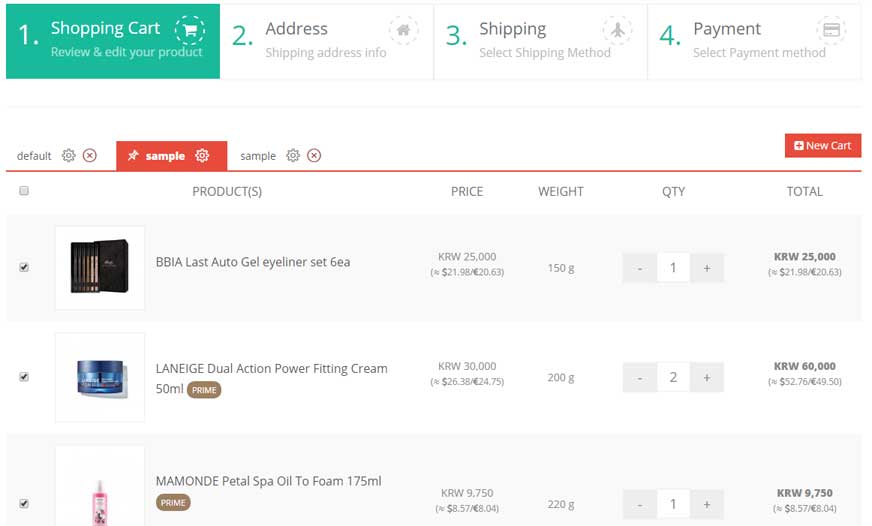 (multiple carts tab screen)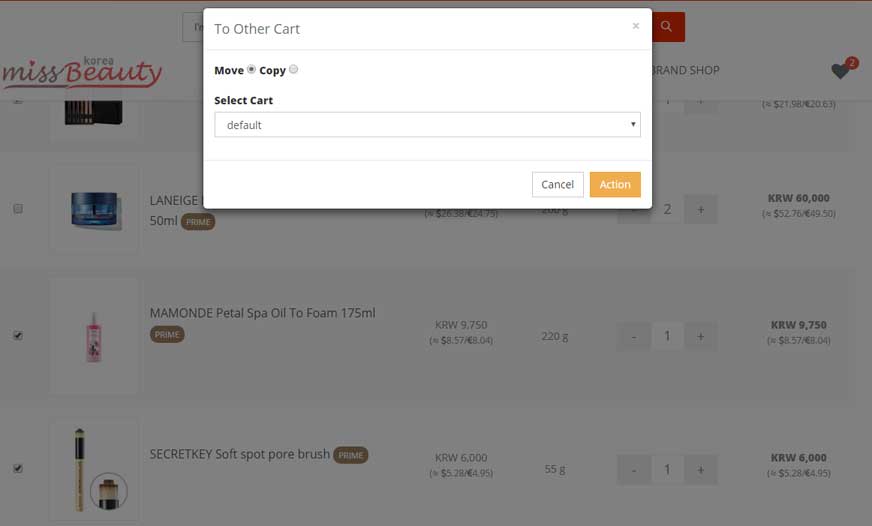 (Item move to another cart)
Enter / select address
Select the shipping address you used before or enter a new shipping address.
If you enter a new address, you can save it and choose from the next order.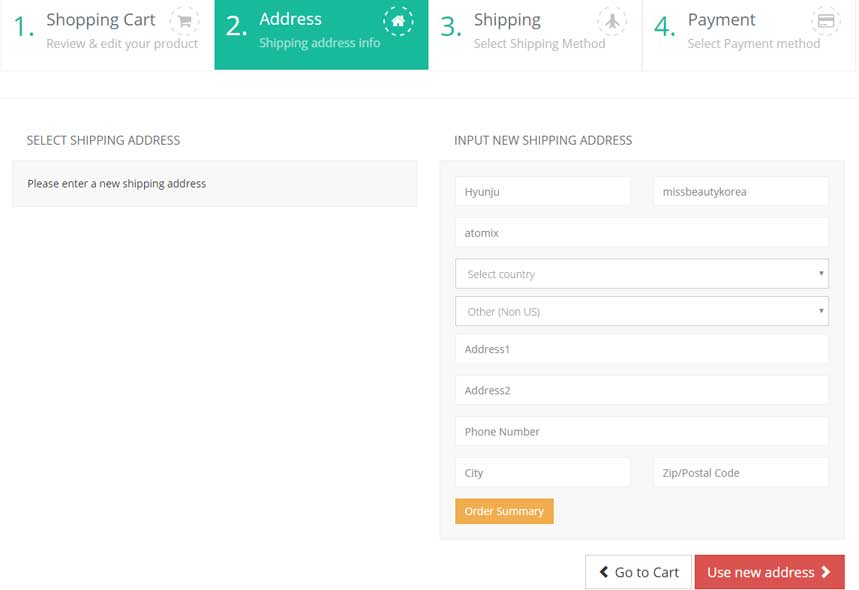 (Input new address)

(Select exist address)
Select shipping method
The shipping method available is listed by the total weight of the items ordered and the country of delivery address. Each delivery method shows the shipping cost.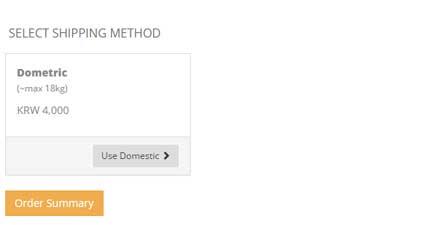 Select payment method
The available payment methods are listed.
Depending on your payment method, additional selection information appears on the right or below (mobile).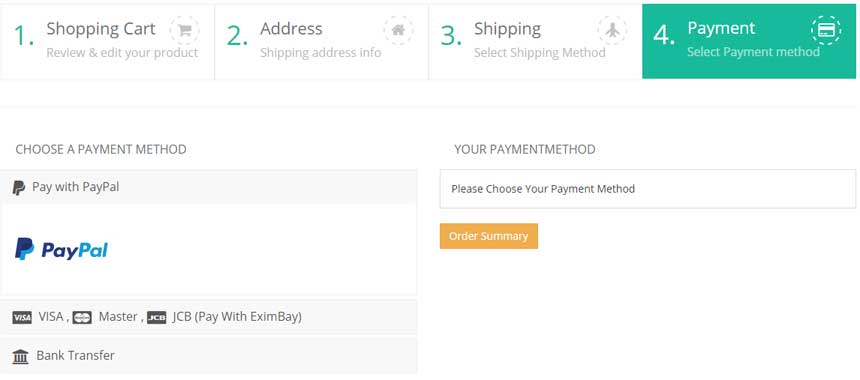 (Select payment method)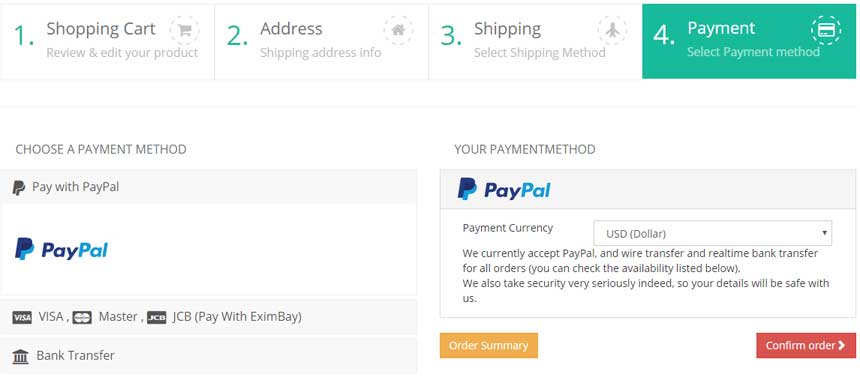 (Paypal)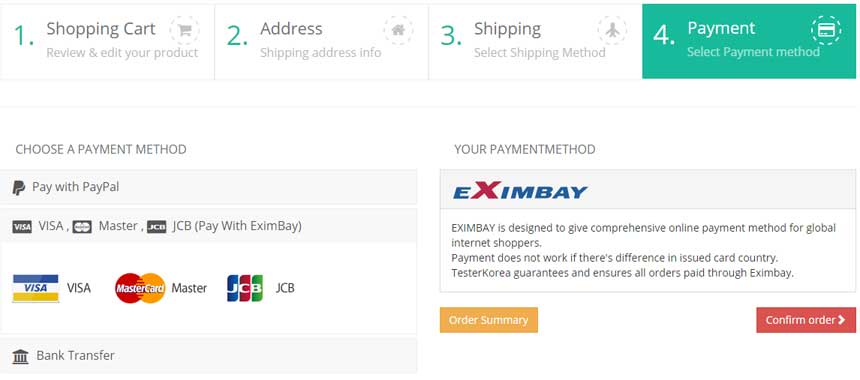 (Eximbay)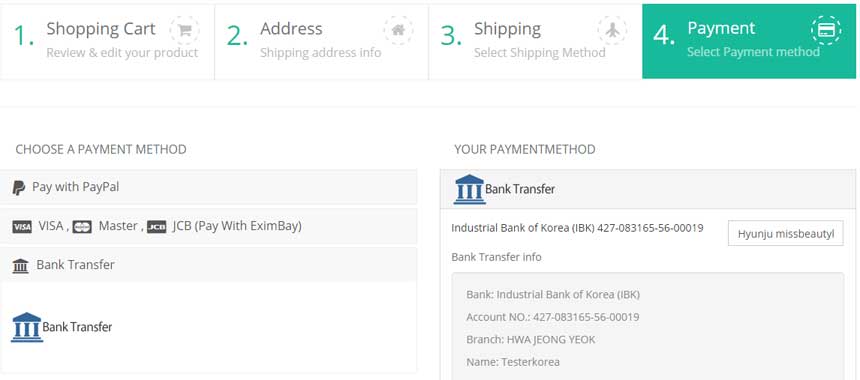 (Bank transfer)
Order Summary
Once your selections are complete, we will summarize your order items, shipping and payment options.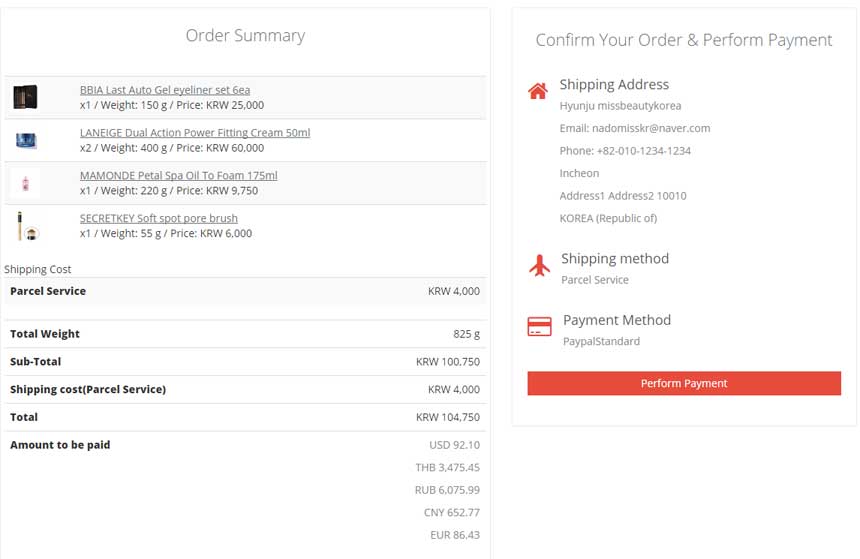 Click the "Perform Payment" button to go to the billing site based on the selected form of payment. When payment is completed, you will be returned to missBeautyKorea site and your order will be completed.