missBeautyKorea offers a service called Request to provide products to customers that are not handled directly.
1. Leave a message on the request bulletin board
Leave the information of the item you want to purchase on the request bulletin board. May be one or more of the following.
Product name
Option information
The URL of an online site sold in Korea

(Click request banner to access to request bulletin board)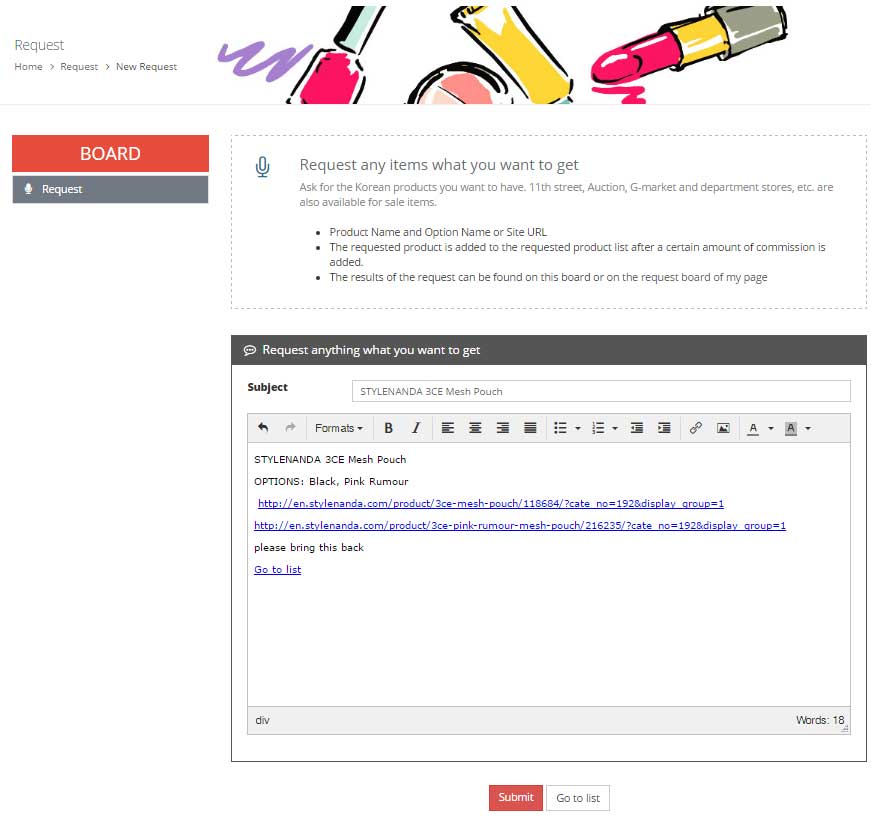 (Create new request)

2. Checking the results of the request
When the request team of Miss Beauty Korea confirms the article, it finds the product and registers it so that the customer can purchase it. When registration is complete, we will register our answer in the customer request.
Customer requests and results can be found on the request page or in the request bulletin on my page. It is recommended to check on My Page.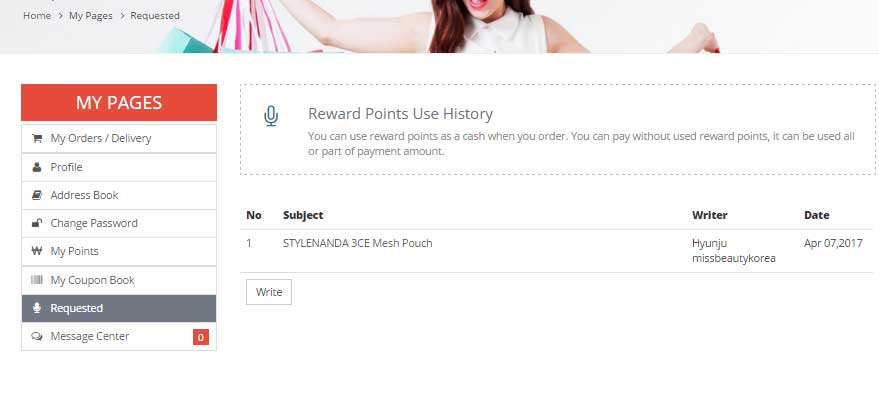 (Request board on my page, you can see only your request and response)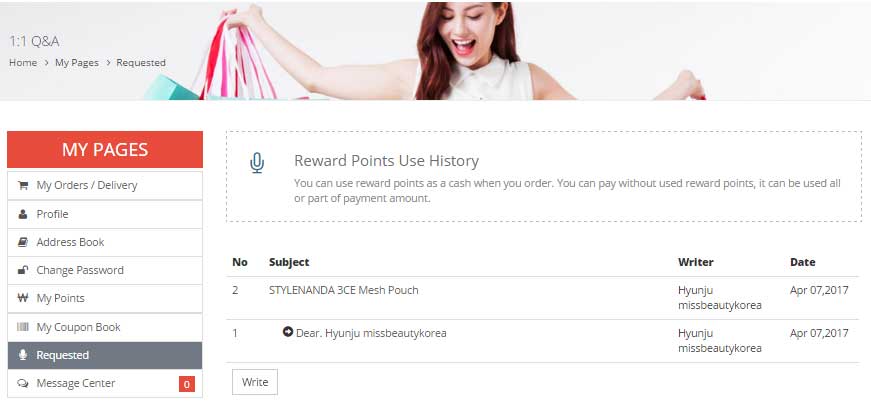 (You can see new post when missBeautyKorea response)
3. Check your request
Check the registered items and purchase them.
4. Request fee
The requested product is not a product sold by missBeautyKorea, but instead is purchased and sent. Therefore, certain costs arise.
missBeautyKorea adds 10% as a commission to the price and separately sets domestic shipping cost. We do not add any additional shipping costs for items that are free of domestic shipping. This depends on the situation.
Example) KRW 5,000 item => KRW 5,000 Price + KRW 500 commission + KRW 2,500 domestic shipping cost = Finally KRW 8,000
Example) KRW 5,000 item with free domestic shipping => KRW 5,000 Price + KRW 500 commission = Finally KRW 5,500